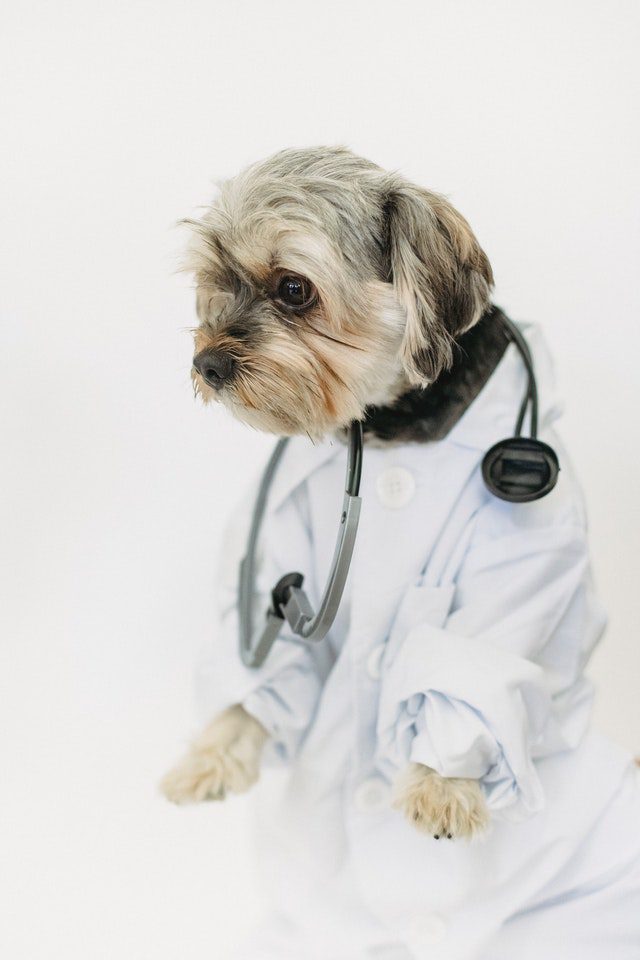 We strongly believe that prevention is not only the best medicine for pets but also better than cure. At Sunshine Pet Hospital's Wellness Center, we offer remarkable services to help your pet live a happy and long life. Your pet's well-being is our primary goal; we have state-of-the-art equipment to diagnose, treat and monitor veterinary conditions. We also value the input from pet owners as it helps us treat general injuries, ongoing illnesses, and it also helps with general wellness. Our pet wellness services in Aurora, IL, will help you make informed decisions about your pet's health, such as a yearly exam, vaccinations, etc.
We all understand that the vast majority of the pets are often nervous during a vet visit. We focus on the possibility of making your pet feel better during a vet visit, and after all, it shouldn't be a scary visit. Pets such as cats and dogs age more quickly than humans, and most diseases are often silent. When the symptoms start to appear, the condition becomes very difficult and costly to treat. The primary goal of our pet wellness and preventive services is to maintain the overall health of your pet with scheduled wellness exams.
What is Included in Our Pet Wellness Care at Sunshine Pet Hospital?
Every veterinary hospital offers different types of pet wellness-related services. As far as Sunshine Pet Hospital is concerned, we offer the following pet wellness services:
Blood Works
A complete blood count and chemistry profile is an important test that helps veterinarians to determine pets' overall health status. At Sunshine Pet Hospital, we have an advanced laboratory where these routine blood works are performed for diagnosis.
Complete Urine Test
Complete urine profile, also known as Urinalysis, is a standard test that helps doctors to diagnose urinary tract infections, stones, and kidney-related problems. During a scheduled wellness exam, our team of veterinarians may recommend this test based on the clinical symptoms.
Fecal Testing
Fecal testing is a critical lab test in which pathologists test a sample of pet feces to check for any signs of occult blood, parasites, etc., in the animal poop. At Sunshine Pet Hospital, we have the highly advance lab facility to perform this test.
Dental Exam and Cleaning
At Sunshine Pet Hospital in Aurora, IL, we also offer dental exams and cleaning in our wellness services. A dental exam helps veterinarians diagnose any ongoing disease of the mouth, such as gum disease, ulcer, or abnormal growth. Along with the dental exam, we also offer dental cleaning services to remove plaque and tartar from pet's teeth.
Vaccination Advice
Pet vaccinations are critical for pets as they don't have a robust immune system like humans. Our expert veterinarians will give you a valuable piece of vaccination advice to let you know how often pet vaccinations need to be performed. Sunshine Pet Hospital offers a wide range of vaccinations for cats and dogs, including rabies, distemper, canine influenza, Lyme, feline leukemia, etc. At Sunshine Pet Hospital, we offer personalized wellness packages for pets of all ages for the convenience of both pets and their owners.
Physical Examination
Our team of veterinarians at our Pet wellness centre in Aurora, IL, encourages pet owners to have an annual nose-to-tail physical examination of their pet. With these detailed physical exams, we look for abnormal growth on the pet's body and signs of any ongoing illnesses. As we have discussed earlier, the core focus of our wellness services is to prevent and catch any disease in its early stages before it causes serious complications. Pet physical exam is one of the most critical parts of the pet wellness service at Sunshine Pet Hospital.
How to Schedule a Wellness Check-Up
We always welcome walk-ins at Sunshine Pet Hospital but still it's better to request an appointment before visiting our hospital. It will help us to provide you best of our services with less wait period. If you want to schedule a wellness check-up at Sunshine Pet Hospital, you can either call us or fill out the online form for an appointment. As soon as we receive your appointment request, one of our team members from support staff will contact you for the confirmation of the date and time of the appointment.