Sunshine Pet Hospital is committed to helping our clients take better care of their pets in all situations, including international travels. We are a USDA accredited veterinarian Aurora II, and we can also provide you with a health certificate for pet travel.
The USDA Animal and Plant Health Inspection Service is tasked with providing citizens traveling with their pets with the necessary guidelines and requirements for international pet travel from the US.
Pet owners are advised to check and recheck the guidelines for each country they're planning to visit, as pet owners must satisfy the requirements of the country where they're taking the pet.
Additionally, the exportation of exotic animals and pet birds will likely require the involvement of other agencies, including the USDA APHIS Veterinary Service and sometimes the US Fish and Wildlife Service. Therefore, Sunshine Pet Hospital highly encourages clients to explore the USDA APHIS's knowledge base as general preparation for international travel with their pets.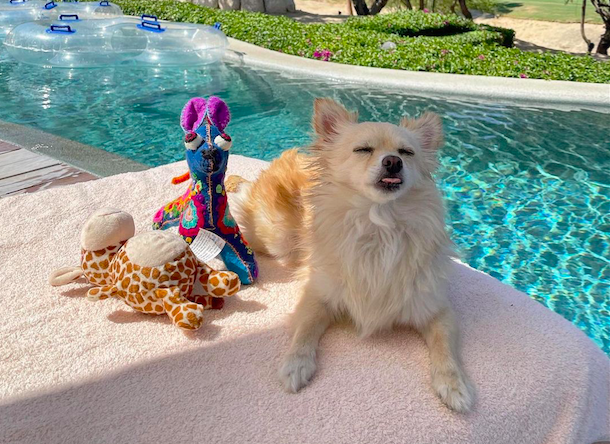 Getting a Pet Health Certificate for International Travel
It's essential to find a certified APHIS pet travel vet well ahead of time if you plan to travel to another country. While pets are unlikely to help clients navigate or carry their luggage, having a pet makes traveling much more rewarding. We've put together some of the essentials for certain territories to help clients prepare better. In addition, consider contacting agencies that can help with global pet travel.
The Initial Assessment: How Fit Is the Pet to Travel Internationally?
We advise pet owners to conduct the initial assessment to determine if the pet is fit for long flights spanning the continent and oceans. All types of pets, including young, old, antisocial, and infirm, have specific requirements. All the animal's needs preclude traveling to another country. If the pet is suitable for international travel, the owner may start planning ahead of time.
Many international destinations gladly welcome pets (usually four-legged animals), but there will be regulatory requirements (like in the US). Pet owners must satisfy the host country's needs, even if it involves a quarantine period spanning months. Pet owners are also advised to microchip their pets before traveling anywhere outside the US. Ensure that all the digital information on the animal's microchip is updated. Securely fasten all identification tags, too.
It's a given that people will experience difficulties when traveling outside the US with their pets. However, pet owners are fortunate if they're traveling to either Mexico or Canada, as the borders of these two countries are relatively accessible. Pet owners will undoubtedly have to produce a valid rabies certificate and certified proof that the animal/s in question is free from common, infectious diseases. Pet owners must present a signed health certificate for pet travel, too.
On top of presenting the required certificates, we also recommend checking where you can legally bring your pet within these territories. Missing vaccinations should be scheduled immediately. Note the schedule of the pre-travel exam. Giving only one or two days for everything that needs to be done may be wrong. The more days that pet owners devote to the process, the better the results.
Many states in the European Union accept pet passports. Pet passports allow pets to travel through different borders without undergoing quarantine. In addition, the pet passport provides information on the pet's general health, as well as proof that the animal does not harbor any infectious diseases and parasites.
Microchip information is also part of the pet passport. Take note of the stricter rules for riding European trains and buses. Know in advance where you can and cannot take your pet. Not knowing these local regulations may cause problems while navigating a new city.  
Since some animal diseases present in the US aren't found in New Zealand and Australia, pet owners from the United States will have to go through stricter import protocols. Once a pet owner has been approved in either country, passage through the two states becomes worry-free. However, if it is the pet owner's first time doing so, there's no choice but to undergo the entire regulatory process.
Common Concerns for International Pet Travel
As your USDA accredited veterinarian Aurora II, we will always be ready to provide critical information about specific requirements for pet health certificates for international travel and other shared concerns. To begin, we recommend finding out if the size and weight of your pet qualify them to be in the cabin, or does your pet have to be in a crate along with other pets and baggage?
The former is much better, but there will be restrictions depending on the airline's regulations. Pet owners must contact airlines at least ten days before their flight to ensure that everything is allowed and approved. Of course, by this time, the pet owner must already possess the health certificate or pet passport.
Other 'small details make it easier for pets to travel internationally:​
  When traveling to a hot or warm country, landing at night is good. Reverse the time if landing in a cold country.
  The best flights for pets are the ones that have the least number of layovers or stops.
  We recommend some exercise for a pet before long flights, so the animals do not have as much nervous energy during the long, cooped-up flight to another country. A scared pet will have a lot of energy, and if your pet is crated, your pet will be stressed.
  Provide a meal to the pet a few hours before flying. Pets are known to eat a little while in the air. However, some of them don't eat at all. We do not want your pet to fly hungry for hours.
  Call the hotel and other accommodations to confirm if these establishments are pet-friendly. The last thing that a pet owner wants is to roll up to a hotel, only to be declined because the pet guidelines are unclear.
The ultimate goal of all these preparations is to reduce the animal's stress and make the journey as enjoyable as possible for everyone.