Like humans, pets also need strong and healthy teeth to eat, play and enjoy the quality of life. Pets can also have a wide range of dental problems affecting their quality of life due to pain and discomfort, especially while eating. In many cases, most pet dental problems are unnoticed until they develop into severe periodontal infections. Dental diseases are equally common in both dogs and cats as early as the age of three. However, there is no need to panic because good dental veterinary care can prevent many periodontal diseases.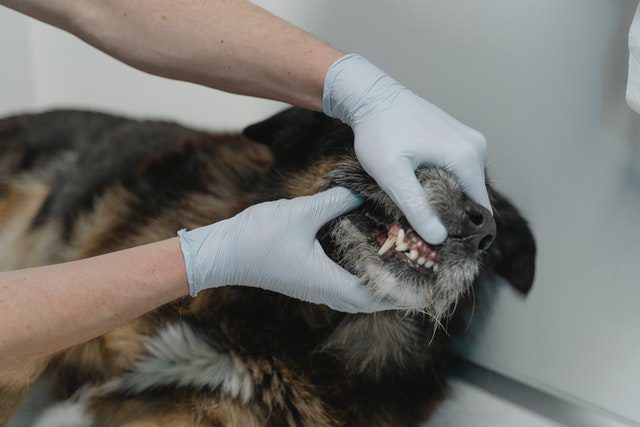 At Sunshine Pet Hospital, we offer highly advanced pet dental services in Aurora, IL, with state-of-the-art facilities and equipment. Our well-experienced team of certified veterinary dentists will provide excellent dentistry services to your pet in a comfortable environment. We have the best veterinary dental care services in Aurora, Illinois, with an impressive success rate.
What Kind of Veterinary Dental Services Do We Offer?
Dental disease is a very concerning issue in pets as it can harm your overall pet's health. Apart from chronic pain, periodontal diseases increase the risk of spreading the infection to the heart, liver, and kidneys. To prevent these critical health issues, we offer the following services at Sunshine Pet Hospital.
Complete Dental Cleaning:
At Sunshine Pet Hospital, we offer complete dental cleaning services that include scaling each tooth to remove the plaque and tartar buildup. After proper scaling, we polish the teeth for natural shining, which also help prevent plaque and tartar buildup in the future. Our dental cleaning services are risk-free because we perform several exams to analyze the pet's health status before performing any procedure.
What are the Most Common Symptoms of Pet Dental Diseases?
The best practice is to get your pet's teeth checked yearly to detect any neglected dental disease before the symptoms appear. However, if you observe any of these symptoms, schedule an appointment with a veterinary dentist as soon as possible.
Bad breath.
Abnormal chewing of food.
Yellowish or discolored teeth.
Decreased appetite.
Mild to severe pain in the mouth.
Bleeding from the gums or anywhere in the mouth.
Mouth swelling.
Loose or broken teeth.
Some pets can also show changes in their behavior in the form of aggressiveness; it might indicate a dental problem that needs to be addressed. You should also remain cautious while examining the pet's mouth, as animals can bite due to excessive pain and irritation.
Reasons to Choose Sunshine Pet Hospital for Dental Services
We strongly believe that professional veterinary dentistry can ensure the good oral health of pets. The primary goal of our pet hospital is to detect dental diseases in their early stages to prevent complications that often occur in the later stages of the disease. Remember, the cost of early detection of dental problems is very little than expensive dental treatments.